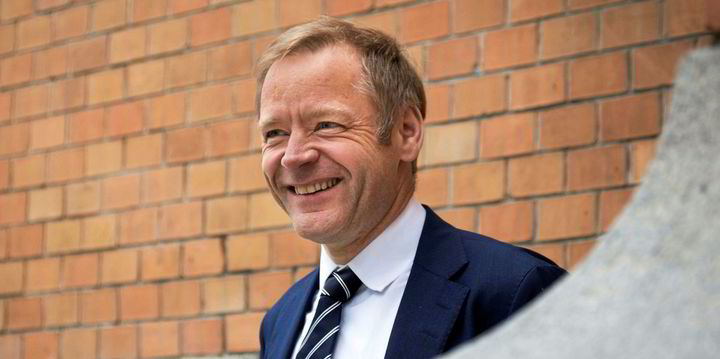 Restructuring OSV owner Dof has bought out the other shareholder in its Dof Subsea subsidiary.
The Norwegian company said it had paid NOK 20m ($2.2m) for the 35% stake in its subsea unit, taking its holding to 100%.
The sellers were FR Dolphin Lux Holding and Dolphin Invest 2, both controlled by US-based fund First Reserve.
"The acquisition is closely associated with the ongoing refinancing of Dof Subsea," it said.
Fearnley Securities said the deal means an implied valuation of NOK 57m for Dof Subsea.
Capital reduction approved
Last month, Dof shareholders approved an 80% decrease to the company's share capital, which will allow the group to proceed with a proposed equity raise that will be used to rescue Dof Subsea.
The move will reduce Dof's share capital from NOK 1.5bn to NOK 300.9m.
This will be done by reducing the nominal value of the shares by from NOK 5 to NOK 1.
Covenant risk
The Dof group still remains at risk of breaching loan covenants with its lenders and is still working on long-term financial arrangements, TradeWinds has reported.
"Dof has for the PSV [platform supply vessel] and AHTS [anchor handler] business a constructive dialogue with its key banks to adjust the amortisation profile and covenant structure of its bank financing to reflect the current market environment," the group said in early October.
The proposed refinancing package would "likely" include raising NOK 200m in new equity.
The company's largest indirect shareholder, Laco, which is owned and controlled by Dof's chairman Helge Mogster, has already said it will support the plan.
Source: http://www.tradewindsnews.com